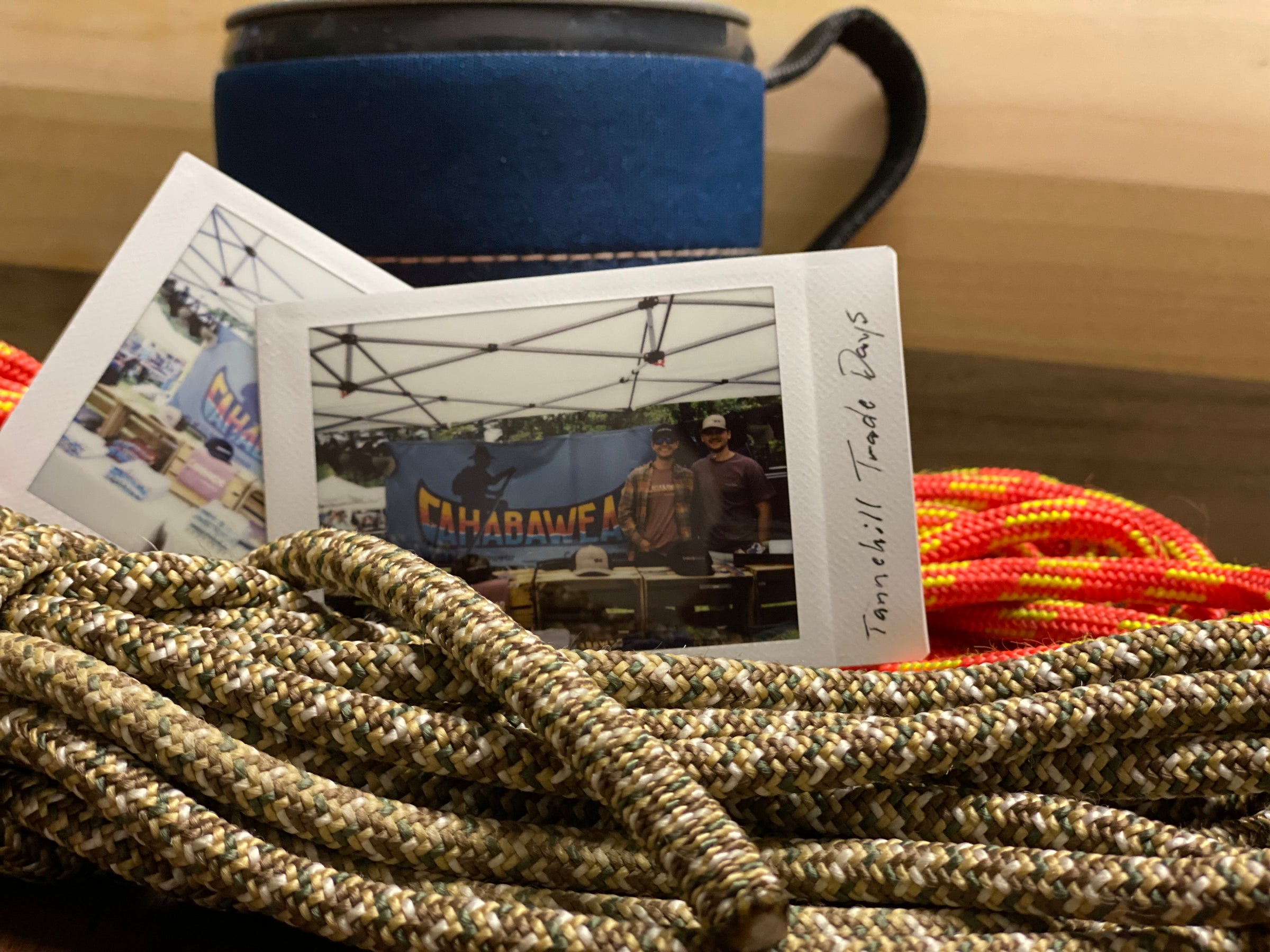 We like a clean cahaba.
Cahabawear Apparal Co. is a Birmingham, AL based apparal brand dedicated to improving and preserving the Cahaba watershed.
Scroll down to learn more about our beginnings as well as our fantastic partners helping us achieve our mission.
our beginnings
After the purchase of a single craigslist canoe, the Cahabawear wheels were set in motion. Our time spent on the river led to dreams of a Cahaba River apparal company and a couple caught fish. We loved our canoe and our time on the Cahaba, but it quickly became difficult to ignore the condition of the river. We wanted to leave the river better than we found it, leading us to collect a net of trash by the time we left. However, our efforts seemed to barely scratch the surface of cleaning the Cahaba. We knew there had to be a better way.

After some quick research, we found several organizations dedicated to the same cause we were. In an effort to support these organizations, Cahabawear Apparal Co. was officially born. Cahabawear began with our signature logo shirt shown here, and quickly grew to where we are today. We are endlessly grateful for each and every shirt sold, donation recieved, and relatationship formed that ultimately contributed to a cleaner and healthier Cahaba River. We are so thankful to provide the people of the Cahaba some new fresh apparal while also giving back to help keep the Cahaba healthy for future generations to come.
Cahaba riverkeeper partnership
We are very excited to announce a new partnership with The Cahaba Riverkeeper. Cahabawear has dedicated 5% of all proceeds to The Cahaba Riverkeeper to aid in their defense of the Cahaba River.

Cahaba Riverkeeper was founded in 2009 to defend the ecological integrity of the Cahaba River and its watershed, to ensure clean water and a healthy aquatic environment, and to preserve the recreational and aesthetic values of the river basin. Cahaba Riverkeeper is dedicated to the scientific study of the Cahaba and its tributaries and to keep the public informed about the information we discover.
Drop us a line
We would love to hear from you!